frequently asked questions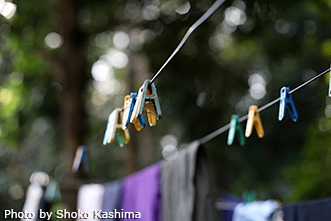 What do I need to bring along with me to the festival?
Water bottle, umbrella/raincoat, torchlight, mosquito repellent, swimming attire (if you wish to use the swimming pool) and if necessary, your own sleeping bag/sleeping mat, bed sheet, pillow and pillow case. You might also want to think about getting earplugs (since you will most likely be sharing rooms with others) and kneepads for dancing.
Are the studio & rooms air-conditioned?
No, but the studio and rooms are equipped with fans.
What devices or equipments are available for use at the houses?
All of the houses have a fridge, stove/hot plate, bowls, plates, cups, and cutlery. Some houses have microwave ovens, rice cookers, coffeemakers, blenders, kettles, or clothes irons.
Are there laundry facilities?
There are two shared washing machines and some clotheslines available.
Is the tap water in Rimbun Dahan safe for consumption?
Yes, it is safe to drink from the tap directly. There are also kettles if you wish to boil water.
How will beds be allocated?
For queen or king sized beds, priority will be given to those who are couples or willing to share beds. Other than that, it will be on a first-come first-served basis.
Is there Internet connectivity?
There is wireless Internet access in Rimbun Dahan, but not over the entire compound (e.g. not in the dance studio or the houses where participants will be staying). A reliable connection is not guaranteed, so if you need reliable Internet connection, we suggest you purchase a prepaid SIM card that offers mobile broadband when you arrive in Kuala Lumpur or at the airport.
Page last updated February 17, 2016